Unlock the benefits of hiring internationals
Here's an interesting fact: for every 100 people, there are 133 jobs open in the Netherlands. The unemployment rate has been the lowest ever in the Netherlands right now. Yes, in 2022!
Good for candidates, but it can be quite challenging for Recruiters. The tech ecosystem in the Netherlands is booming and the demand for tech talent is skyrocketing which also explains the scarcity that follows it. We're literally running out of our main and most valuable resource to keep a growing tech ecosystem and that is people! So Recruiters and Sourcers, what do you do when there is no one within the country to hire?
We're sure many of you have already experienced this – whether you're hiring a Sales Manager, Software Developer, Engineer or anyone highly skilled in the tech domain. Here's a proven method from us to you: step outside the box and look for talent beyond borders. If you decide to hire internationals, you open the door to 30+ million candidates. It gets even better.
You will tackle one major hiring problem with the solution of hiring internationals, which will unlock many more benefits in the long term as a company. Here are some more to name:
 Culture add on
Without a doubt, your organization will add more diversity and dynamics to the current team. These are the people who will challenge the status quo for the better especially if you want to move away from same perspectives/skillsets.
 Attract a large pool of candidates
If you as a company portray what it means to hire internationals and why you do it, then you will keep on gaining more prospective candidates who are right for you. Who doesn't want to work with a group of #epic people, right?
 More referrals and/or new business
International hires bring along their own network. They tell people in their friends and family who might also get interested to work for you. In addition the same goes for new business. For instance, if you hired a Sales Manager from abroad then they will take you one step further in expanding your business in other countries which will bring along an international status. You're immediately more attractive to potential international clients which can lead to more revenue.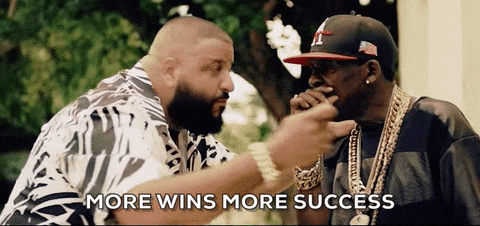 Shorter time-to-hire
Depends. If you fill-up the funnel and go through the whole 360 recruitment process, the time-to-hire will be shorter with such a large pool of candidates worldwide. Based on our experience, we fill up high-quality funnels within 2 weeks, and take additional 2 weeks for interviews and placing an offer.
 Salary threshold
Your organization definitely has a budget forecast for the year. When putting a budget in place for hiring international talent, you can forecast it based on a comprehensive salary benchmark that the IND has created. This talent sourcing option offers a win-win for both – the candidates and your organization. If you hire an international junior role then you have to pay them the entry market value of their role. Whereas, if you hire a highly skilled migrant who qualifies for a 30% ruling then your company also receives a financial cut on taxes. In the end, you're paying the same for hiring an international developer or a local one.
 More innovation
Based on #5, a benefit of hiring international career starters from the best universities nationally and around the world, is that you get young and hungry enquiring minds that are eager to jump into any task and make an impact. You can hire internationals who have graduated from top universities in the Netherlands (that are also on the 200 top list) or abroad. If you search outside of the Netherlands, you will have access to the top graduates from top universities from all over the world. These candidates have the ability to lift your company to the next level, being highly skilled in knowledge and experience. This diverse group of people can bring more innovation to your team.
 Prepare yourself for Gen Z – the future of work!
Bring them in! Like right now! These awesome yet known to-be challenging group of people are now in high demand and they come with demands themselves (but for a good reason!). You need to keep up with what they are motivated by. There future is nothing without diversity, sustainability, climate change, values, hybrid/remote working and so much more that is actually crucial. To keep up with such forward-minded thinkers, you need to highlight your efforts to be good global citizens.
Do you want to join the epic club of tech companies in their hypergrowth phase? Read more about the rebellious and hottest tech scaleups in the Netherlands that are changing the game by hiring internationals. Here are some success stories of JET, bol.com, etc.
Want to be one of them and get to the endgame? Hit us up.